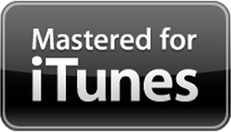 About
Mosfilm Mastering Studio was designed in 2002 by Architecture & Acoustics Group London specialists. It was purpose built for both stereo and 5.1 surround sound production. A range of precise equipment and a Crookwood M10 console provide wide possibilities for mastering music projects of all varieties.
We have produced plenty of singles, albums, live concert movies and soundtracks. We prepared music for the 2014 Sochi Olympic Winter Games closing ceremony, have worked with Eduard Artemiev, Ludovic Bource, John Medeski, Vladimir Martynov and Marc Ribot, and have cooperated with many rock bands and pop stars.
We offer precisely designed environment for critical listening: classic analog and modern digital gear, precise Lipinski monitors, superior EMM-labs and Lavry Engineering converters. We are specialists in stem mastering, editing and restoration. You can attend the session or use our online mastering facility.
Equipment
Console
Loudspeakers
Lipinski Sound Model L-707 (stereo)

Quested VS2108 (5.1)

KRK 6000 (stereo)

Genelec 1031A (stereo)
Headphones
Sennheiser HD650

AKG K240 MkII
Digital Workstations
AVID Pro Tools 2018 Ultimate

SADIE 6.0 PCM-H8
Converters and Wordclock Generators
Antelope Audio Isochrone Trinity

EMM-labs ADC8 MKIV

EMM-labs DAC8 MKIV

Genex GXD8

Lavry Engineering DA924

Lavry Engineering AD122-96 MX

Prism Sound Dream AD-124
Analog Outboard
Compressor GML 2030

Compressor Manley Vari-Mu

Compressor Shadow Hills Mastering Compressor

Multiband Compressor Tube-Tech SMC 2B

Limiter Maselec model 2012

Equalizer GML 9500
Digital Outboard
Effects Processor Sintefex Audio Replicator FX 8000

Effects Processor TC Electronics M6000

Effects Processor Weiss DS1-MK3

Digital Compressor Z-sys z-CL6
Plugins
Universal Audio UAD-2 Quad DSP Processor

SADIE Plugins: Mastering Pack, Feature Pack 1, Prism Sound SNS, CEDAR Noise Reduction Plug-ins
Plugins
Audified
Celemony
CEDAR
Adaptive Limiter 2
Auto Dehiss
Debuzz
Declick
Declip
Decrackle
DNS CS
DNS One
Universal Audio
AKG BX 20 Spring Reverb
Ampeg SVT-3 Pro Bass Amplifier
Ampeg SVT-VR Bass Amplifier
Ampex ATR-102 Tape Recorder
AMS RMX16 Digital Reverb
API 2500 Bus Compressor
API 500 EQ Collection
API Vision Channel Strip
Bermuda Triangle Distortion
Brigade Chorus
bx_tuner
Cambridge EQ
Chandler GAV19T Guitar Amplifier
Cooper Time Cube Delay
dbx 160 Compressor
DreamVerb Room Modeler
Empirical Labs EL7 FATSO Compressor
Empirical Labs EL8 Distressor Compressor
EMT 140 Plate Reverb
EMT 250 Digital Reverb
ENGL 646 VS Guitar Amplifier
ENLG 765 RT Guitar Amplifier
EP-34 Tape Echo
Fairchild 670 Legacy Limiter
Fairchild Tube Limiter Collection
Fender 55 Tweed Deluxe Amplifier
Galaxy Tape Echo
Harrison 32C EQ
Helios Type 69 EQ
Korg SDD-3000 Digital Delay
Lexicon 224 Digital Reverb
Little Labs IBP Phase Alignment
Little Labs VOG Bass Enhancer
Manley Massive Passive EQ Collection
Manley Variable Mu Limiter
Manley VOXBOX Channel Strip
Marshall JMP 2203 Amplifier
Moog Multimode Filter Collection
Moog Multimode Legacy Filter
MXR Flanger-Doubler
Neve 1073 Legacy EQ
Neve 1073 Preamp and EQ Collection
Neve 1081 EQ
Neve 31102 EQ
Neve 33609 Compressor
Neve 88RS Channel Strip Collection
Neve 88RS Legacy Channel Strip
Ocean Way Studios Room Modeler
Oxide Tape Recorder
Precision Buss Compressor
Precision De-Esser
Precision Enchancer HZ
Precision Enhancer kHz
Precision Equalizer
Precision K-Stereo Ambience Recovery
Precision Limiter
Precision Maximizer
Precision Mix Rack Collection
Precision Multiband Compressor
Pultec EQP-1A Legacy EQ
Pultec Passive EQ Collection
Pure Plate Reverb
Putec-Pro Legacy EQ
Raw Distortion
RealVerb-Pro Room Modeler
SPL Transient Designer
SSL 4000 E Channel Strip Collection
SSL 4000 E Legacy Channel Strip
SSL 4000 G Bus Compressor Collection
SSL 4000 G Legacy Bus Compressor
Studer A800 Tape Recorder
Studio D Chorus
Teletronix LA-2A Legacy Leveler
Teletronix LA-2A Leveler Collection
Teletronix LA-3A Leveler
Thermionic Culture Vulture Distortion
Trident A-Range EQ
TS Overdrive
UA 1176 Limiter Collection
UA 1176LN Legacy Limiter
UA 1176SE Legacy Limiter
UA 610-A Tube Preamp and EQ
UA 610-B Tube Preamp and EQ