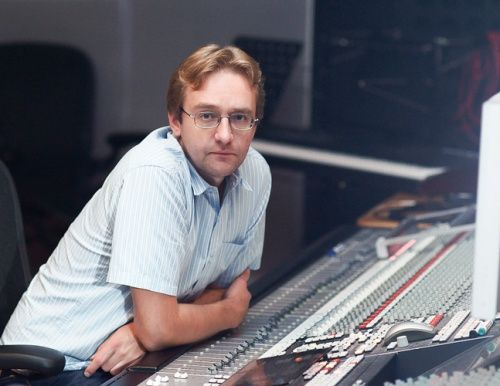 Anatoly Ryassov
Profile: Recording, Mixing and Mastering
Anatoly joined the engineering department of Mosfilm Tonstudio in 2001 and headed Music Studios in 2016 - 2019. He enjoys working across different styles: rock, pop, symphonic music, film scores. He gives lectures on sound studies at the Gerasimov Institute of Cinematography and Lomonosov Moscow State University.
Anatoly Ryassov has worked with famous Russian and European composers and musicians, including Alexey Aygi, Eduard Artemiev, Ludovic Bource, Vladimir Martynov, Leonid Fyodorov. The composition Lost and Forgotten by Peter Nalitch represented Russia in the Eurovision Song Contest 2010 in Oslo. Album "Two Steps to Love" by Dina Garipova was released by Universal Music Group.
As mastering engineer, Anatoly has prepared music for the 2014 Sochi Olympic Winter Games closing ceremony and cooperated on famous musicals – Beauty and the Beast, The Little Mermaid, Zorro. A number of music magazines named Auktyon's album On the Sun the best Russian rock album of 2016. Anatoly has prepared a lot of albums for vinyl releases, among them "RazinRimILev" recorded by Marc Ribot, John Medeski, Vladimir Volkov and Leonid Fyodorov.
Working on international projects, Anatoly has cooperated with famous composers and musicians, including Angelo Badalamenti, Donald Harrison and Michel Legrand, and teamed with American and European producers and sound engineers, such as Michael Brammann, Carlos Caballé, Peter Cobbin, Damon Eliott, Adam Moseley, Mazen Murad, Philipp Nedel, Fabio Venturi.