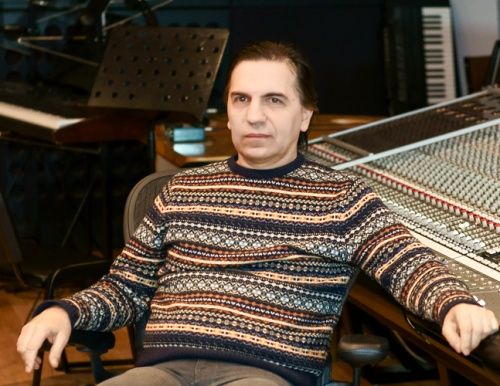 Gennady Papin
Profile: Recording and Mixing
Gennady started his career at Mosfilm Music Studios in 1983. For many years he has been recording music of various genres: film scores, symphonic music, jazz, folk. He has worked on large television, theater, live concert projects, such as the 2014 Sochi Olympic Winter Games closing ceremony, the 2014 Winter Paralympics opening ceremony and many open-air performances on Red Square.
Gennady Papin has worked with world-renowned composers, including Eduard Artemiev, Angelo Badalamenti, Leonid Desyatnikov, Michel Legrand, Yuriy Poteyenko. He has recorded more than 600 film scores, many of which received national Russian cinema awards in the Best Music nomination, including works of composers Alexey Aygi (Wild Field, The Horde), Eduard Artemiev (12, A Driver for Vera, The Heritage of Love, Home, Sunstroke), Vladimir Dashkevich (The Thief), Yuriy Poteyenko (Dark Planet, White Tiger), Aleksei Rybnikov (The Star), Alexey Shelygin (Pete on the Way to Heaven).
Compact disks The Adventures of Mark Twain (composer Max Steiner) and The Adventures of Robin Hood (composer Erich Wolfgang Korngold), engineered by Gennady Papin, performed by the Moscow Symphomy Orchestra and conducted by William Stromberg were nominated for Grammy awards.